Play online craps at Mr Bet Canada
Game List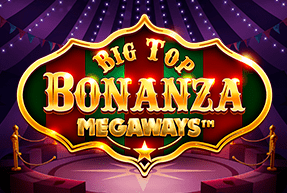 Big Top Bonanza Megaways
Wolf Gold™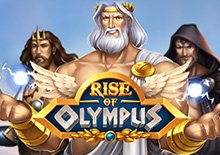 Rise of Olympus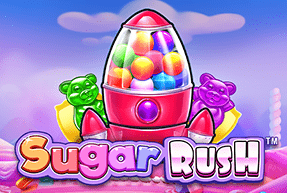 Sugar Rush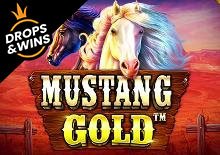 Mustang Gold™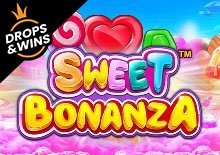 Sweet Bonanza™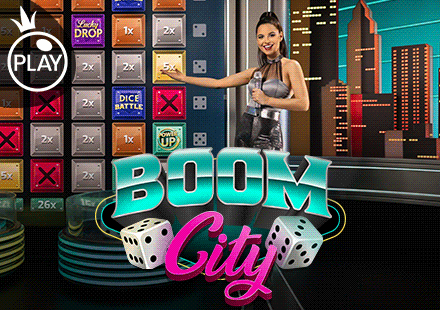 Boom City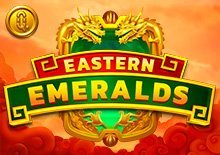 Eastern Emeralds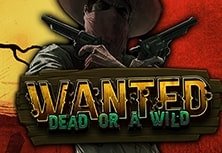 Wanted Dead or a Wild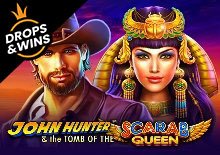 John Hunter and the Tomb of the Scarab Queen™
John Hunter and the Tomb of the Scarab Queen™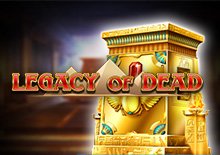 Legacy of Dead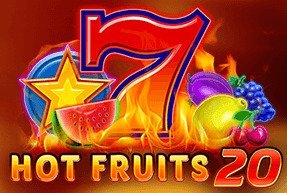 Hot Fruits 20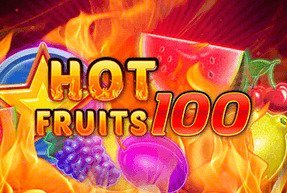 Hot fruits 100
Big Bass Bonanza™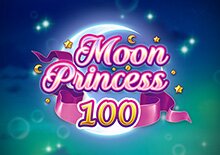 Moon Princess: 100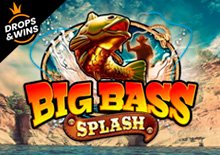 Big Bass Splash™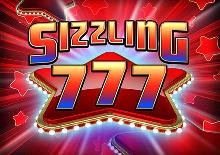 Sizzling 777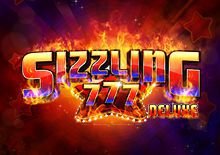 Sizzling 777 Deluxe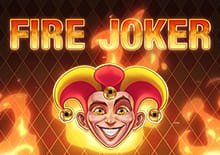 Fire Joker
Immortal Romance
Are you looking for craps online you can play for real money? Find it right here at Mr Bet Canada. We'll teach you everything a beginner needs to know to enjoy this popular casino game.
Learn the rules and terminology, understand the table setup, and discover the different types of bets. We have a variety of unique games to entertain you for hours on desktop and mobile. Keep reading to explore online craps, find the best games, and become an expert player.
How to play online craps
To start playing craps, you must first understand the online table layout. It's long and has a green felt surface with specific spaces for the various bets.
The centre area is for Hard Ways and One Roll bets, while the outer sections include Pass Line, Don't Pass, Come, Don't Come, Place, and Field bets.
The gameplay is simple if you understand the basics. A round of craps begins with a come-out roll. It's the first throw of the dice or the initial toss after a previous round finishes. The player, also known as the shooter, presses the "roll" button in online craps to start the game.
Once the result appears on your screen, there are three possible outcomes:
Natural: The result is 7 or 11. You win and can roll the dice again.
Craps: The result is 2, 3, or 12. You lose and can roll the dice again.
Point: The result is 4, 5, 6, 8, 9, or 10. A white button saying "on" appears and establishes a point. You can roll the dice again, hoping to hit the same number to win. The combination doesn't matter as long as the numbers add up to that sum. If you roll a 7, the round ends.
Tips for playing craps
Here are some valuable tips for playing craps at our online casino:
Take advantage of our casino bonuses and demos to practice and gain experience in craps before playing with real money.
Only increase your bets when you make a profit. Do it at a decreasing rate, so you keep part of your gain even if you don't win.
If you're a new player, stick to basic bets like Pass Line and Come until you have more experience. Only increase your wager when the point appears to minimize potential losses.
Playing online craps in Canada
Playing online craps is simple at Mr Bet Canada. To get started, follow these steps:
Create an account at Mr Bet casino.
Select your preferred payment method.
Enter your deposit amount.
Complete the transaction and wait for your funds to reflect in your account.
Once you have a positive balance, you can start playing online craps.
Read our rules and regulations for more details. Reach out to our friendly support team if you have any questions.
Types of online craps bets at Mr Bet
There are many ways to bet when playing online craps. Let's look at some of the different types of wagers at Mr Bet:
Place bet
When you know the point, you can bet on any number. You win if it rolls before a 7. If it doesn't, you lose.
There are two types of Place bets: Place bet to win and Place bet to lose. With the former, you bet on the probability of rolling a 4, 5, 6, 8, 9, or 10 before a 7. When you wager the latter, you're counting on 7 appearing first.
Field bet
Another wager type in a craps online game is the Field bet. It counts on every dice roll, and you can make it at any point during the game. You win if the shooter rolls a 2, 3, 4, 9, 10, 11, or 12. You lose if the result is a 5, 6, 7, or 8.
Pass Line bet
The Pass Line is the most basic online craps bet. You wager that the come-out roll results in either an 8 or 11. You win twice the amount you bet if this outcome occurs.
Don't Pass the Line bet
This wager pays double if you bet that the come-out roll shows 2, 3, or 12.
Come bet
This type of bet is similar to the Pass Line bet, except you can only wager it after the come-out roll. If the shooter rolls the point, it becomes the Come bet point. You win if it appears again before a 7.
Don't Come bet
Don't Come is an extension of the Don't Pass Line wager—you place it after the point shows up. You win if the shooter's dice show a 3 or 2, but not an 11 or 7. It's a push if a 12 appears.
Buy bet
You buy a specific number when placing this wager. The Buy bet is similar to a Place bet, except it pays true odds, meaning there's no house edge. The house doesn't lose because it deducts a "tax" from the payout.
Proposition bet
Also called Props, these bets are one-rolls determined by the next throw of the dice. You can place them anytime before a roll.
Hard Ways are a type of proposition bet, but they're not one-rolls. You win if the shooter rolls a 4, 6, 8, or 10 with the same number on both dice. If you bet on 4 and the combination of the die is 3 and 1, you lose.
Online craps odds and payouts
Since craps is online gambling, you must understand the betting odds and payouts before playing for real money.
Use the table below as a guide:
Bet Type
Odds
Payout
Pass Line / Come Bet
251:244
1:1
Don't Pass / Don't Come Bet
976:949
1:1
Pass Line Bets / Buy Bets / Come Bets
10 or 4
2:1
2:1
9 or 5
3:2
3:2
8 or 6
6:5
6:5
Don't Pass Bets / Lay Bets / Don't Come Bets
10 or 4
1:2
1:2
9 or 5
2:3
2:3
8 or 6
5:6
5:6
Field Bets
3, 4, 9, 10, or 11
5:4
1:1
2, 12
5:4
2:1
Place Bets
10 or 4
2:1
9:5
9 or 5
3:2
7:5
8 or 6
6:5
7:6
Hardways
10 or 4
8:1
7:1
8 or 6
10:1
9:1
One Roll Bets
Any 7
5:1
4:1
Any Craps
8:1
7:1
2 or 12 Craps
35:1
30:1
3 or 11 Craps
17:1
15:1
Play craps on your mobile device
Download the Android or iOS Mr Bet casino app on our website to play craps on your phone, laptop, or tablet. You get the same experience on mobile as you do when using your desktop.
You can also play other online games like slots, roulette, and blackjack or bet on our live casino platform. Claim bonuses, make payments, and contact our support team from the Mr Bet app.
Here are some of our popular mobile craps games:
Craps by iBetSoft
Craps by Multislot
Craps by Microgaming
Other online games at Mr Bet casino
Do you know that Mr Bet has been in the online gaming business since 2017? Besides online craps in Canada, we have a massive collection of casino games, including:
Why choose online craps at Mr Bet casino?
Canadians can safely play online craps at our casino, as we're a licensed operator with years of experience. We offer a wide range of payment options for your convenience.
Your data is safe and secure because we have the latest SSL encryption software. All our casino games are fitted with random number generators to ensure fair outcomes.
Have you got an Android or Apple device? Play craps and other online casino games on your phone, tablet, or laptop by downloading our user-friendly app. Enjoy a seamless mobile experience with all the bells and whistles at Mr Bet Canada.
Frequently asked questions about playing online craps at Mr Bet
The following answers to common questions allow you to learn more about playing online craps at Mr Bet casino:
What's the best strategy for online craps?
If you're a beginner, learn the ropes before you start playing real money craps. You can practice your strategy on our free demo versions. Stick to the basic bet types, like Pass Line and Come, until you have more experience. When you feel confident enough, try more advanced wagers.
Is there a craps bonus at Mr Bet?
Once you sign up for a Mr Bet account, you qualify for a welcome bonus on your first four deposits. Claim your offer by making a minimum payment and playing your favourite online craps games.
Can I play real money craps on my mobile device?
Yes. Download the Mr Bet Android or iOS casino app to play craps on your mobile device. Enjoy the same features and benefits of our web platform, like games, bonuses, and payment methods.